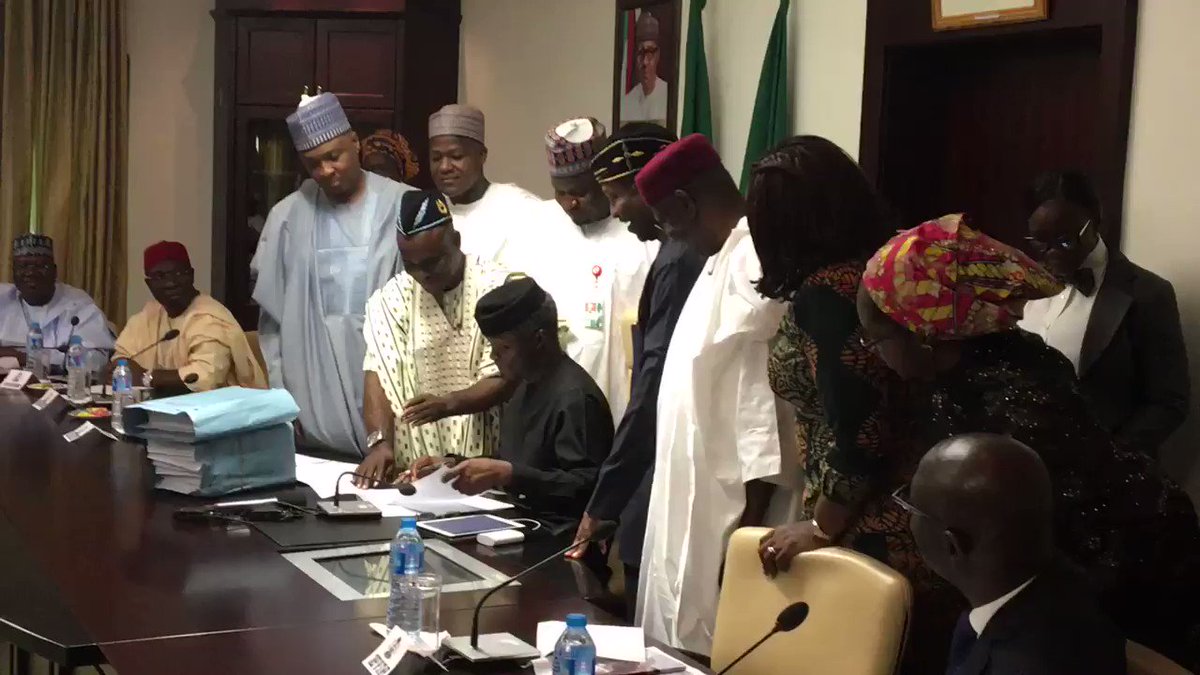 Acting President Yemi Osinbajo signed the 2017 budget into law on Monday afternoon, the Presidency announced on Twitter.
The budget, dubbed the "Budget of Economic Recovery and Growth," aims to pull Nigeria out of its recession, which began last year in the midst of falling oil prices.
According to the Nigerian Presidency's Twitter account, Mr. Osinbajo signed the appropriation bill at 4:40 p.m. local time at the State House in Abuja.
It would be recalled that the National Assembly passed the N7.44 trillion budget in May 2017.
Disclaimer: Comments expressed here do not reflect the opinions of EGFPlatform or any employee thereof.