The MSCI Asia Pacific Index fluctuated as investors gauge the market ahead of Friday's release of US inflation data—hoping it will provide some insight on the Fed's monetary policy plans.
Japan's TOPIX lost its grip on a two-year high, as stocks in Australia and South Korea followed suit.
The Hang Seng closed at its highest level since May 2015 while the Shanghai Composite stalled on disappointing trade data—even as surplus climbed 11.2 percent, its fifth consecutive advance— despite escalating tensions between China and the US, its biggest trading partner.
Perhaps a bigger impact on the Chinese economy is coming from property developers. There are increasing concerns as local governments have been announcing additional measures to curb home purchases. On the other hand, there have been directives put in place to tighten liquidity, as property firms usually carry elevated levels of debt. The real estate market in China is up 60 percent YTD, outperforming the six percent rise of the Shanghai Composite by 10:1, and the Hang Seng's 26 percent rise by more than 2:1.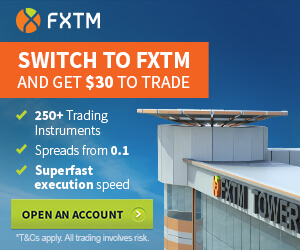 Of course, geopolitics can always be blamed, as North Korea condemned UN sanctions placed against it and rejected any notion of negotiations over its nuclear program as long as the US continued to carry out "hostile activities."
After all is said and done, Asian stock markets held on to their highest levels in over a decade, despite the crackdown in the Chinese financial market.
Europe
Following the dollar's decline yesterday, the euro, Treasuries and US stock futures are on the rise.
Today, European futures opened low, but have since erased their declines and are now climbing.
Global equity markets and investors are waiting for clues on the continued direction of the economy. After two policy makers rejected any hope for rate hikes, because of weak inflation, market focus is now set on Friday's release of US CPI data.
Meanwhile, traders have redirected their interests toward goldand bonds, which have been rising on the weak dollar.
Oil climbed within a consolidation, otherwise known as a "Pennant," which upon an upside breakout suggest a continuation of the rapid rise from $45 to $49 on the 24th and 25th of the month.
Up Ahead
UK factory output for June is due Thursday, with industrial production for Italy on Wednesday and for France on Friday.
This week's Fed speakers aren't done: New York Fed boss Bill Dudley is set to speak on Thursday.
Dutch Prime Minister Mark Rutte resumes talks to form a coalition government on Wednesday.
Argentina, Mexico, New Zealand, Peru, the Philippines, Serbia and Zambia set monetary policy today.
Market Moves
Stocks
The Stoxx Europe 600 climbed less than 0.05 percent as of 9:07 a.m. in London.
Japan's TOPIX closed 0.2 percent lower. Sony Corp (T:6758) gained after it was added to the JPX-Nikkei 400.
Australia's S&P/ASX 200 lost 0.5 percent.
South Korea's KOSPI dropped 0.2 percent.
The MSCI All Country World Index increased 0.1 percent to its highest level on record.
The UK's FTSE 100 declined less than 0.05 percent.
Germany's DAX rose 0.1 percent.
S&P 500 Futures fell less than 0.05 percent to 2,475.25.
Currencies
The Dollar Index slid 0.1 percent, its largest fall since Wednesday.
The Japanese yen jumped 0.2 percent to 110.55 per dollar.
The euro climbed 0.1 percent to $1.1814.
The British pound gained less than 0.05 percent to $1.3044.
South Africa's rand dipped 0.1 percent to 13.2396 per dollar.
Bonds
The yield on 10-year Treasuries rose less than one basis point to 2.26 percent.
Germany's 10-year yield decreased less than one basis point to 0.46 percent.
Britain's 10-year yield gained less than one basis point to 1.14 percent.
Commodities
Gold gained 0.2 percent to $1,260.24 an ounce, its biggest rise in more than a week.
West Texas Intermediate crude rose 0.6 percent to $49.48 a barrel, its highest in more than a week.
Disclaimer: Comments expressed here do not reflect the opinions of EGFPlatform or any employee thereof.